CLEANEST ORGANIC Chlorella
Organic Clean Chlorella™ SL delivers superior superfood nutrition without the heavy metals found in nearly all superfoods
Which brands of organic chlorella can you really trust?
To answer that question, I purchased nearly every brand of chlorella I could find and took them to my lab where I run the same high-end laboratory equipment used by universities and the FDA to test for food contaminants.
When I tested the chlorella brands, I was shocked at the results. I discovered that chlorella produced in China is typically the most polluted with heavy metals -- and a lot of the chlorella sold today comes from China because it's cheaper to buy and more profitable to sell.
Lead attacks your brain and causes low IQ. Arsenic causes genetic mutations and is linked to various types of cancer. I also made the stunning discovery that some chlorella products contain the heavy metal Tungsten, a little-known substance linked to an increased risk of stroke.
Organic Clean Chlorella™ SL is an amazing superfood.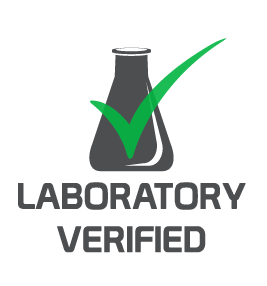 Organic Clean Chlorella™ SL discovered
During my laboratory tests using ICP-MS methodology, I also discovered the world's cleanest source of organic chlorella.
Not only did Organic Clean Chlorella™ SL have the lowest heavy metals compared to all other organic chlorella products available today, it also has the high levels of zinc, an incredibly beneficial trace mineral that's needed by the body to help support healthy immune function.
Organic Clean Chlorella™ SL is by far the cleanest organic chlorella on the planet
Why do people take chlorella? Because they want to support healthy nutrition with all the amazing properties and phytonutrients found in chlorella. Many people also take chlorella to help support their body's natural elimination of toxic elements, which is why I found it so concerning that so many brands of chlorella contain many of those toxic elements at significant concentrations.*
It only makes sense that if you want to eliminate toxic heavy metals from your body, you probably shouldn't be eating them in your superfoods!
Chlorella is Loaded with Beneficial Nutrients
Just what is found in chlorella that makes it so great? Chlorella is called "nature's perfect food" and it's naturally high in dietary nucleic acids such as RNA and DNA. Here's what else is so amazing about chlorella:
A nutrient-dense superfood

Not refined: nothing removed, nothing added

A powerful alkaline-forming food

An outstanding source of linoleic acid

Very rich in chlorophyll

Contains protein and fiber

Contains a full spectrum of vitamins, minerals, amino acids and enzymes

Rich in antioxidants and mucopolysaccharides

Delivers vitamin A, vitamin D, vitamin E, all the B vitamins, calcium, potassium, magnesium, zinc and phosphorous all in their natural plant-based "organic" forms

Contains a nucleotide-peptide complex called Chlorella Growth Factor (CGF)


CGF contains glucose, mannose, rhamnose, arabinose, galactose, xylose, plus the amino acids glutamine, alanine, serine, glycine, proline, asparagine, threonine, lysine, cysteine, tyrosine, and leucine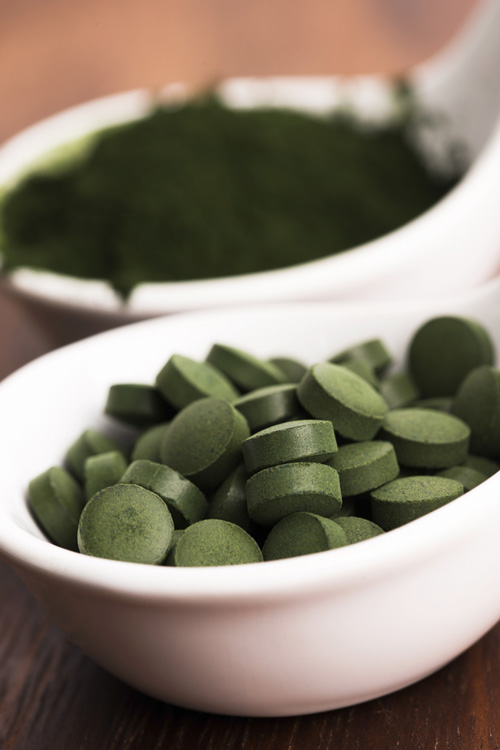 Organic Clean Chlorella™ SL
Organic Clean Chlorella™ SL is grown in sunlight, hydrated from mountain spring water, is higher in chlorophyll and certified organic. It's best suited for supporting healing, strength and recovery.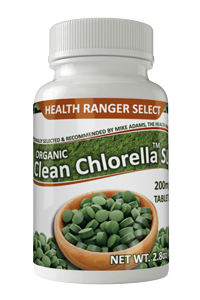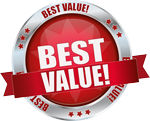 Organic Clean Chlorella SL 200mg - 400 tablets
Retail Price: $23.99
Your Price: $17.95
Your Savings: $6.04
Organic Clean Chlorella SL 200mg - 400 tablets (3-pack)
Retail Price: $71.97
Your Price: $53.85
On Sale: $48.46
Your Savings: $23.51
*These statements have not been evaluated by the FDA. This product is not intended to treat, cure or diagnose any diseases